The city is alive with the festival and eateries are popping up everywhere, so now seems like the ideal time to start our new bars and restaurants in the city posting!
Got a city tip, join our group and share it! www.facebook.com/groups/114443535869277/
August
Toast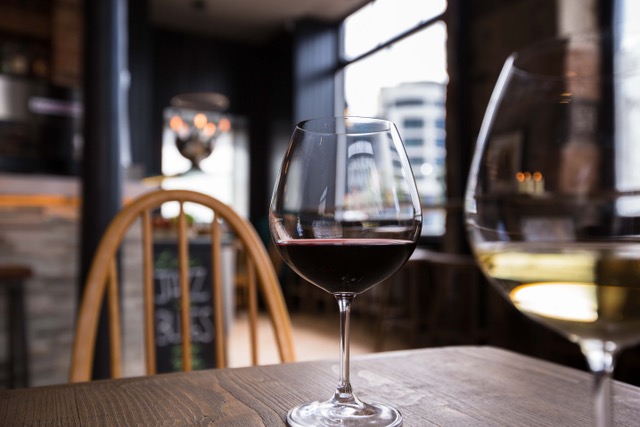 Toast is a new food and drink offering in the Shore. Offering a casual coffee, wine and food experience, Toast will celebrate the pure enjoyment of eating and drinking with friends.
Located in a former art gallery, Toast brings a new and unique café destination to The Shore. With 44 covers inside and 20 outside, Toast will deliver friendly service in a contemporary environment on the banks of the Water of Leith.
Open 7 days from early until late, Toast will serve simple yet imaginative food alongside a carefully-curated, predominantly, biodynamic, organic and natural wine list. Wines can be enjoyed by the glass, or sommelier Seli Shama can create a bespoke tasting menu to suit individual tastes. A tasting room, that will host regular events, is opening at a later date.
Head Chef Lizzie Arber and her team are creating a menu of great-tasting dishes with ingredients sourced from local suppliers. With seasonal produce at the heart of the breakfast, weekend brunch, lunch and evening menus, Toast will be taking well-loved dishes and giving them an exciting new twist. From classic breakfast dishes in the morning to artisanal salads, soups and sourdough sandwiches at lunch, sharing platters and tapas-style plates in the evening, there will be something perfect to choose for any time of the day.
Toast's coffee is sourced from Monmouth Coffee Company, the oldest roaster in Britain. A choice of creative cakes, pasties and breads, including vegan and gluten-free options, are sourced from Quay Commons, Pastry Section and Grams. A hand-picked selection of craft beers sits alongside a short but intriguing cocktail list, devised by Toast's expertly-trained bar staff.
Web: toastleith.co.uk
Hyde & Son 
Hyde & Son coffee bar and lounge has opened its doors on George Street, nestled within Edinburgh's very first design led aparthotel, Eden Locke.
Designed for drinking, discovering, working or relaxing, Hyde & Son seamlessly and carefully balances style with substance.  Open to Eden Locke guests as well as non-residents, the new destination presents a coffee lounge serving first class brews and filter coffees, where the approach is scientific, curious and above all passionate.  Serving third wave, artisan coffee, as well as a range of rare and exclusively sourced teas, the team is led by Head of Coffee, James Wise – currently the 2017 Global Barista Champion.
As well as offering carefully brewed coffees and teas, Hyde & Son serves a carefully curated selection of Scotland's best spirits, local whiskies and a collection of exclusive, craft beers from leading local brewer Harviestoun.  A unique and exciting cocktail menu presents a range of innovative signature coffee-infused cocktails such as the classic Espresso Martini, as well as Coffee Negroni, Coffee Margarita, and specials such as Lavender Bees Knees.  Wines are sourced from around the globe but each of the wines has been created by producers with a passion for their own unique fermentation of the grape to make the finest wines around – served by the glass or bottles.
Web: www.hydeandson.com
Share by 
Bespoke
AwB.
The founders of Angels with Bagpipes bring you Share; a pop-up social dining experience by Bespoke AwB.For one month only, the specialists in delivering great food outside of the restaurant will tantalise you with tasty morsels in a setting at the heart of the Edinburgh Fringe Festival.
The essence of Bespoke AwB is to share the best ingredients and experience dining in a social setting. Our notion is that sharing is a beautiful element which makes an occasion special. Bespoke AwB breaks down formalities and brings a touch of class to your table in the form of plentiful platters and copious cocktails.
Be it for two or 20 we have you covered.
You can find Share in the Scotsman Brasserie
Web: www.bespokeawb.co.uk