We love creativity here at Hidden Edinburgh so for this Meet The Locals we are excited to introduce you to Dodo Flügge. Dodo is a self taught artist based in Edinburgh who creates a unique and ever-changing range of prints, cards and accessories. Dodo grew up in the German countryside surrounded by nature and animals and now lives and works in Edinburgh where she mostly works from her flat on drawings, collages and digital. Her studio, based in Newington is where she works on larger paintings and the occasional piece of furniture.
You are a self-taught artist – please tell us more about yourself?
I grew up in the German countryside surrounded by nature and animals. As far back as I can remember, there has never been a time in my life when I didn't draw or paint. I am entirely self-taught, through the writings and visual works of iconic artists such as Kandinsky, Caravaggio, da Vinci and Picasso to name just a few. I live and work in Edinburgh where I work mostly from my flat for the not-so-messy things like drawings, collages and digital art. I also have a studio in Newington where I work on larger paintings and the occasional piece of furniture.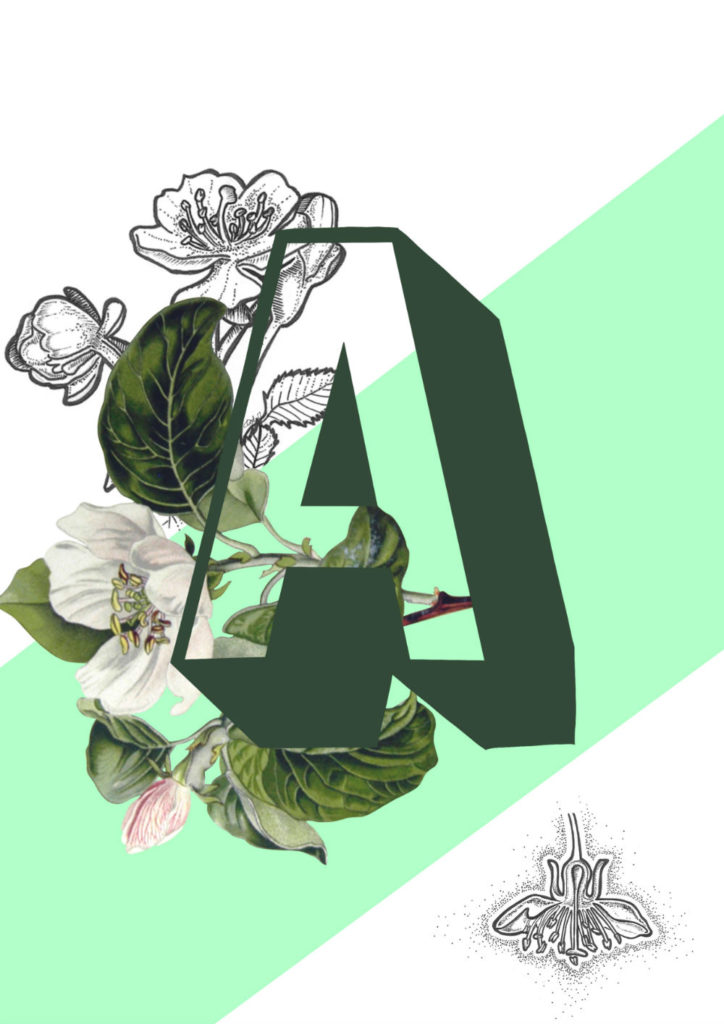 Your early inspiration came from the works of iconic artists Kandinsky, Caravaggio, da Vinci and Picasso. what is it about their work that inspired you?
When I first became interested in art, I used photorealism as a basis for learning how do draw and paint…the chiaroscuro technique of Caravaggio and beautiful anatomically correct drawings of Da Vinci got me motivated in that sense. I always admired Picasso's journey from early realism to inventing his own abstract style altogether. I always believed that, to fully explore, understand and master art, you need to fine tune your technical skills and then use them to create something completely different. Kandinsky was my greatest inspiration for understanding what colours mean to me and the various ways, I can express myself with them. His books are a great insight!
Your work can take the form of a variety of canvasses including the occasional piece of furniture – which projects do you enjoy working on most and why?
Any and all…there's no favourite technique as such. What I want to express comes first, then I choose whichever technique suits best for the project at hand.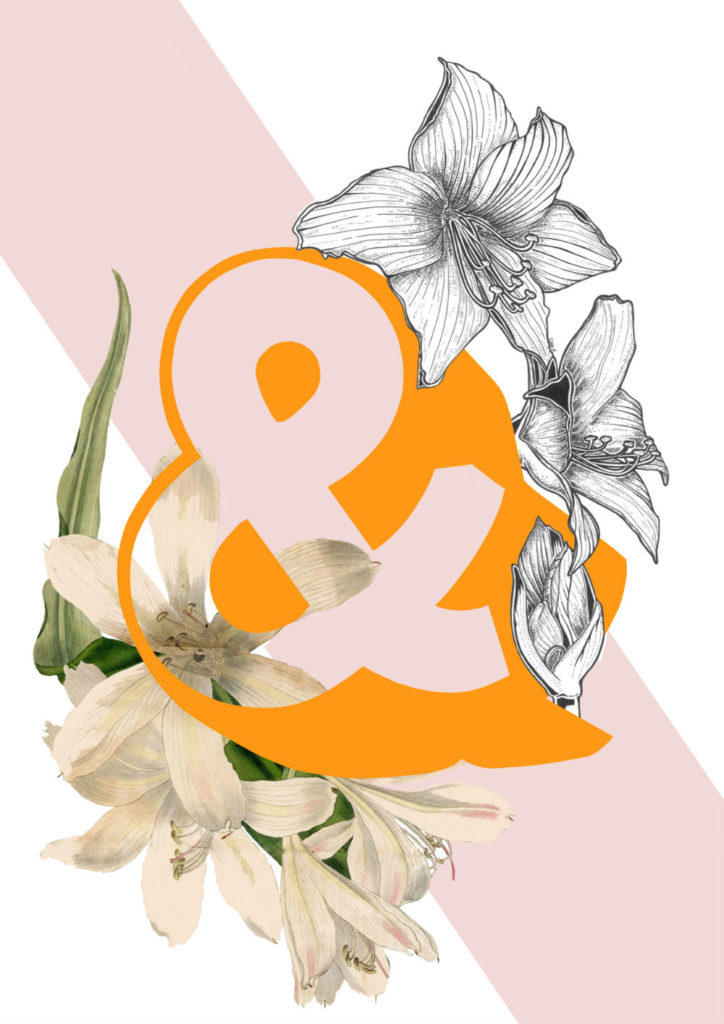 Tell us more about your botanical alphabet approach to your design concepts?
Botany has fascinated me since childhood and it's a theme that keeps resurfacing in my work. I have started several botanical alphabets before, but never finished them because they never felt quite right. I wanted to create something that is modern and colourful, yet at the same time showcases vintage botanical illustrations as well as my own drawings. I deeply admire the early botanical illustrations by the German-born naturalist and scientific illustrator Maria Sibylla Merian. I am also fascinated by Victorian floriography, also known as 'the language of flowers', in which certain flowers and plants conveyed coded messages from the sender to the recipient, allowing the sender to express feeling which could not be spoken aloud in Victorian society.
You grew up in Germany but have lived in Edinburgh for many years and are now a well-established name on the city's art scene. Tell us what you love most about living in Edinburgh.
The city's beauty never ceases to amaze me. I never get tired looking at the intricately crafted facades of its old buildings. I also enjoy the size of the city. As I never learnt to drive, I like to walk everywhere which is very much possible here.
Give us the lowdown on your favourite places in Edinburgh
Kick starting your day – You can usually find me at August 21 on Causewayside in the morning. They do the BEST coffee!
Lunch/Dinner – I'm not much of a fine dining kind of gal and like my food fresh, well thought through and without the faff! The Salisbury Arms in Newington is an old favourite of mine and do a mean Sunday roast. For cocktails, the ever so quaint, Bryant & Mack Detective Agency is my go-to bar. The vibe is quirky and whimsical and their cocktails are amazing!
Quiet quality me time – For quality me time, I head straight to The Meadows. It's the perfect place to relax and soak up the sun
What's your life motto and why?
Stop talking, start doing. The amount of people who keep talking about their (self-proclaimed) amazing ideas/projects, yet always find excuses as to why they are not turning them into reality really irks me. If you want it; go do everything to make it happen…otherwise you don't want it enough.
See more – diedododa.com