If I love a restaurant, then you will really know about it, and Dine has become my joint favourite place to enjoy meal out in Edinburgh this year (in joint first place with Norn because I absolutely love that restaurant).
Background & Concept
Positioned on the first floor above the Traverse Theatre this brasserie and cocktail bar is the brainchild of Paul Brennan and Stuart Muir. Stuart was former head chef of Harvey Nichols Forth Floor restaurant for 13 years. The restaurant is circular with seating positioned around the main atrium with an apple tree as the centre piece. To the left is Dine's cocktail bar. The atmosphere is formal, but relaxed at the same time. Staff are incredibly welcoming and helpful.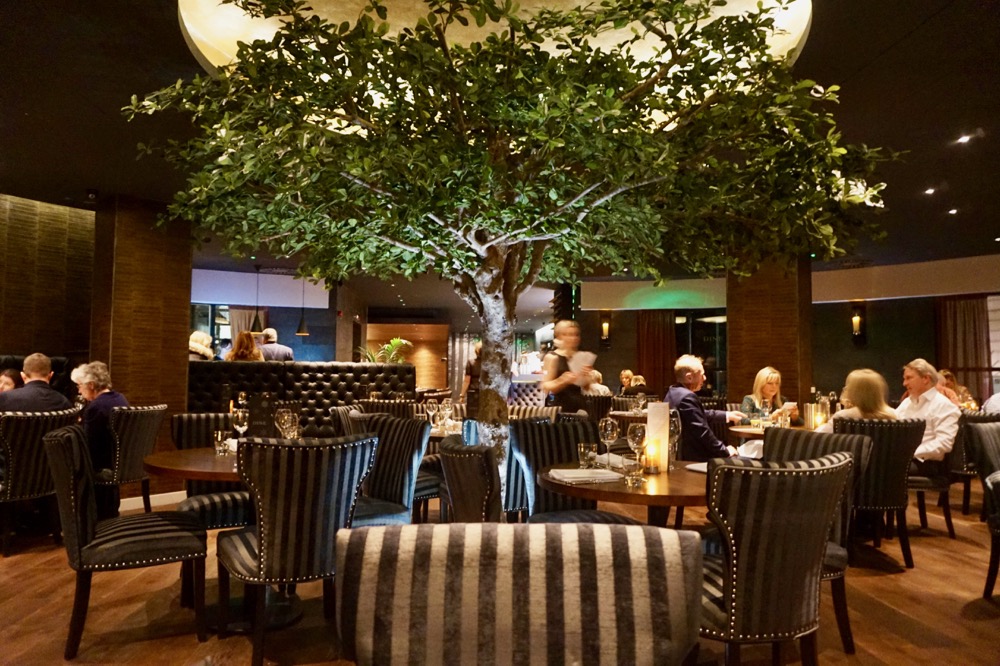 The Menu
Having a champagne and cocktail bar in the restaurant means you have a vast selection of drinks and wines to choose from and at the time of my visit the drinks menu was having a revamp to include a much larger selection of wine (which was already substantial to start with). You will notice with the wine menu that wine for the standard of the restaurant experience are very reasonably priced with many wines between £20 and £40 a bottle!
I find picking wines hard, so one persons idea of a dry white might be completely different to another's and someone at the table ends up not liking what I have picked. However our waitress was incredibly helpful and let us try a few first, not sure if it is standard practice there, but a nice touch and we ended up settling for a New Zealand Marlborough Sauvignon Blanc which certainly didn't disappoint!
The A La Carte menu is fairly traditional in options, there are no surprises dishes in it that leave you having to Google ingredients, I would say that the format is simple – good quality ingredients, cooked to perfection.
There is also a market lunch menu and pre theatre menu. The restaurant is a favourite for theatre goers given its proximity to the Traverse and Usher Hall.
The Food &
 

Drink

So down to business, what did we eat? First of all while we were looking over the menu, we opted for some beautiful Catalonian Gordal Olives, which are unseasoned and utterly moreish and Chargrilled bread that came with the 'flavour of the day" which was a butterbean dip with truffle oil. It was incredible!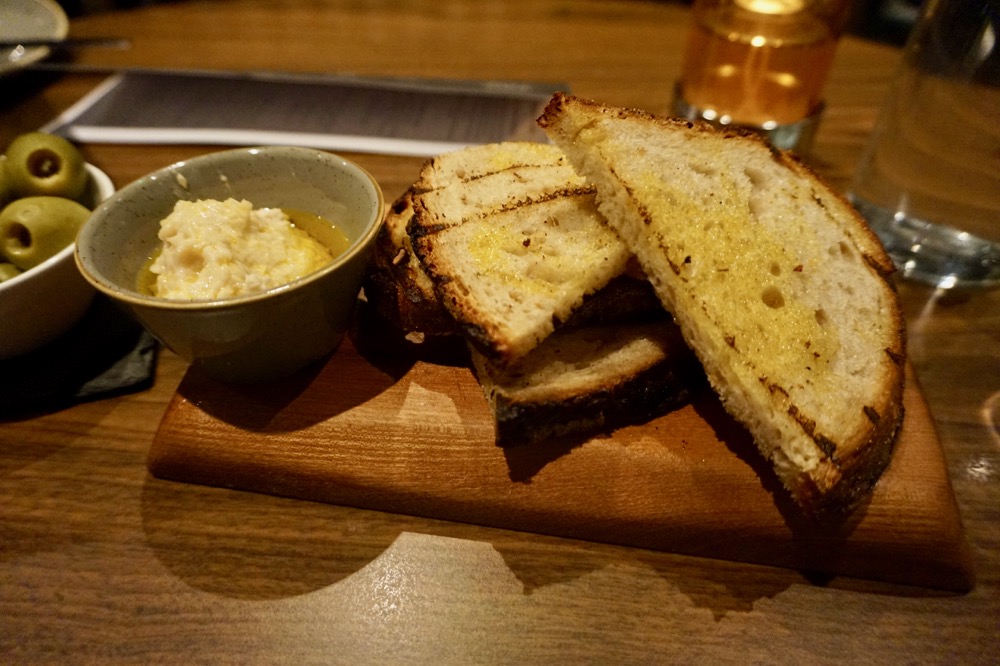 For starters I opted for the Beetroot & Basajo cheese salad, lemon puree,  sourdough crackers and pickled grapes.  A creative vegetarian option, I loved the Basajo cheese, which is quite like a slightly harder Gorgonzola Blue. The cheese paired well with the beetroot and grapes, I wasn't 100% convinced with the lemon puree, so left that.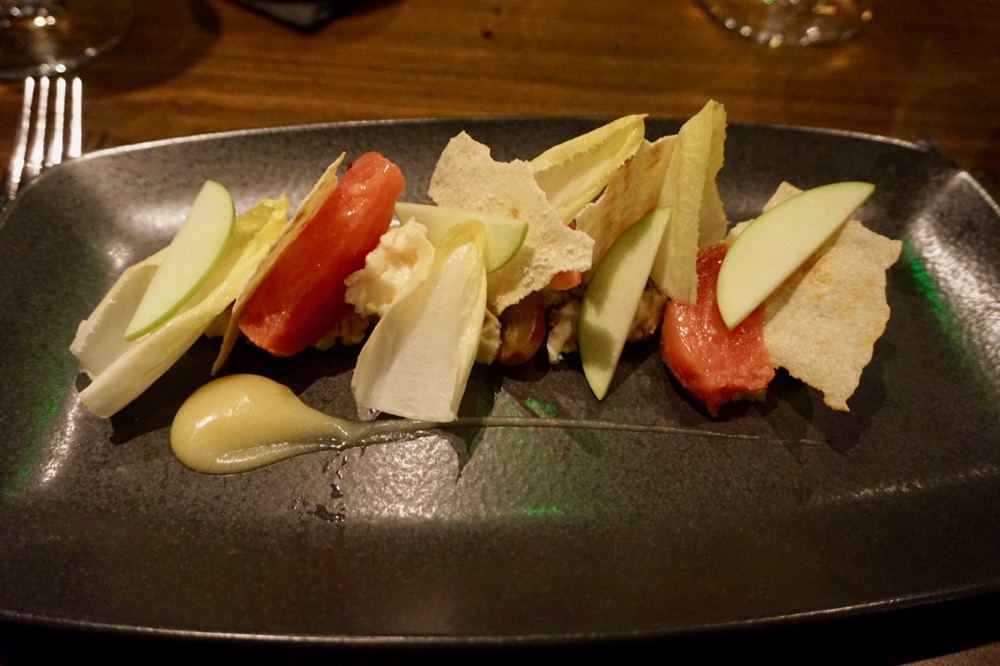 My dining parter hit the salmon jackpot with the Loch Duart salmon gravlax, which was a more than generous sized portion of salmon finished with a cornel of horseradish cream and topped with keta roe. It came with more of the delicious toasted bread too!
Mains followed the standard of the starters and were complete perfection, I opted for the Autumn mushroom risotto which used a variety of mushrooms and fungus and had a taste of truffle through it and my dining partner went for what he said was the best dish he has eaten this year which was Venison with sprouts, mash and cubes of black pudding. I think the pictures below are enough to make anyone hungry!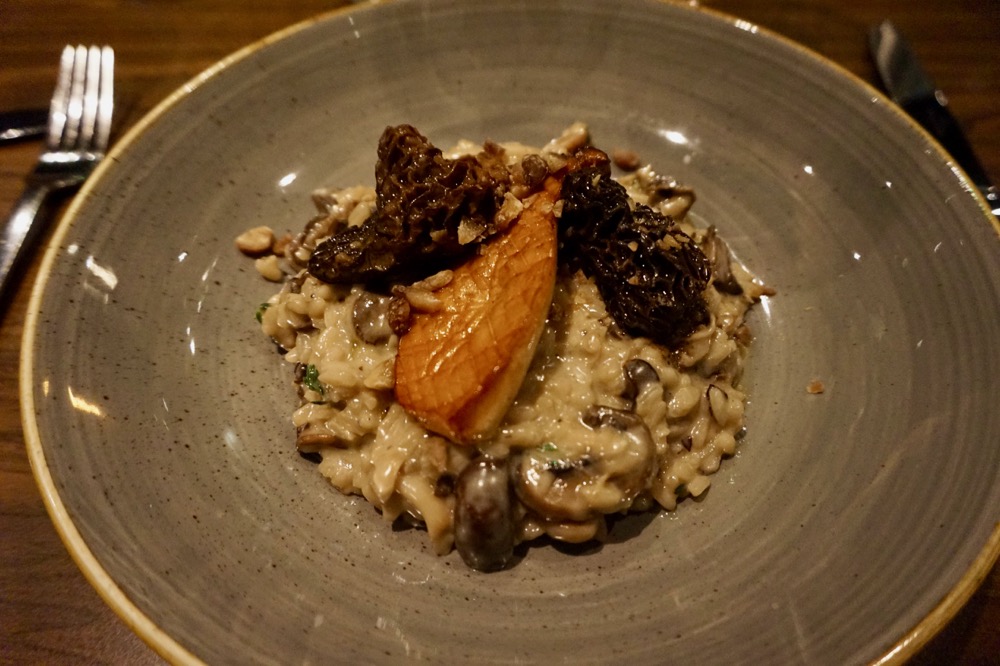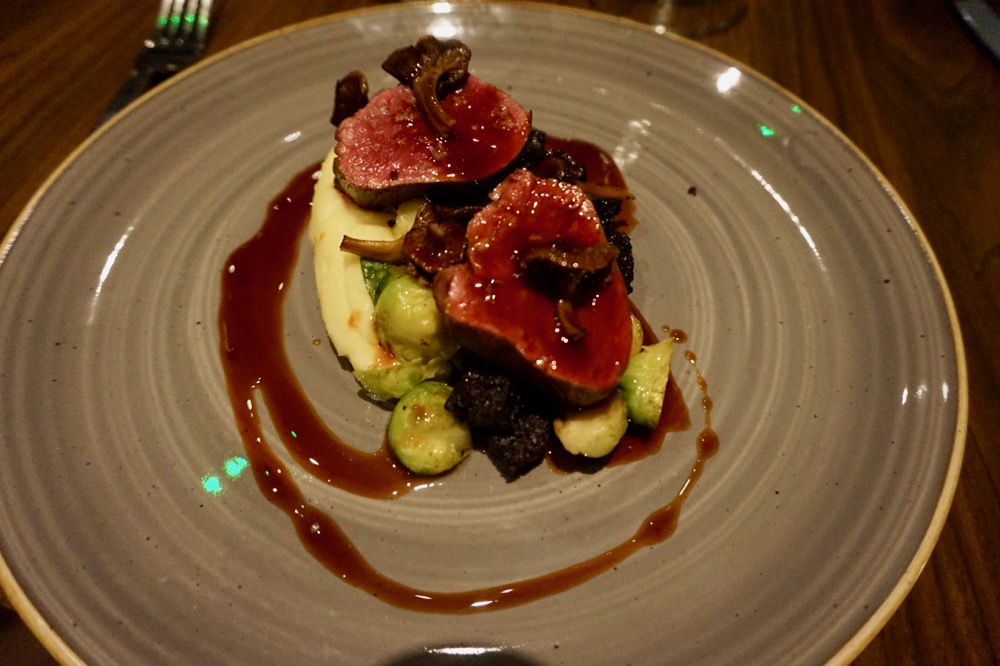 For dessert we oped for two to share, the first was Chocolate ganache with Pumpkin puree, cinnamon ice cream and pumpkin seeds and a cheese board that included Isle of Mull cheddar, Clava Brie and Stilton, I am not normally a fan of chutney you get with cheeses, but this one was incredible as it had honeycomb and I think a slight kick of chilli.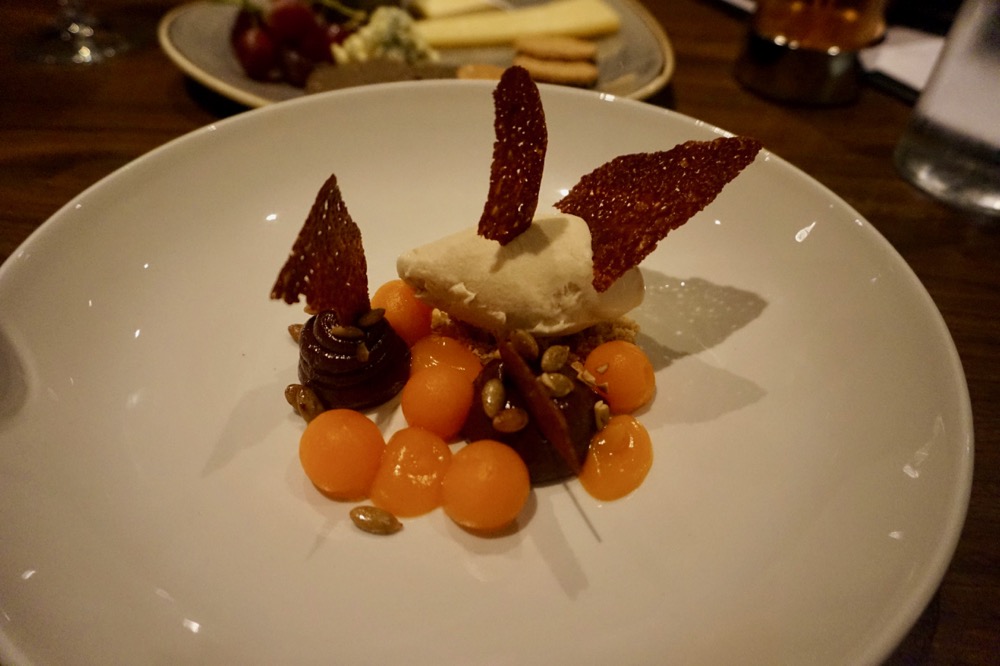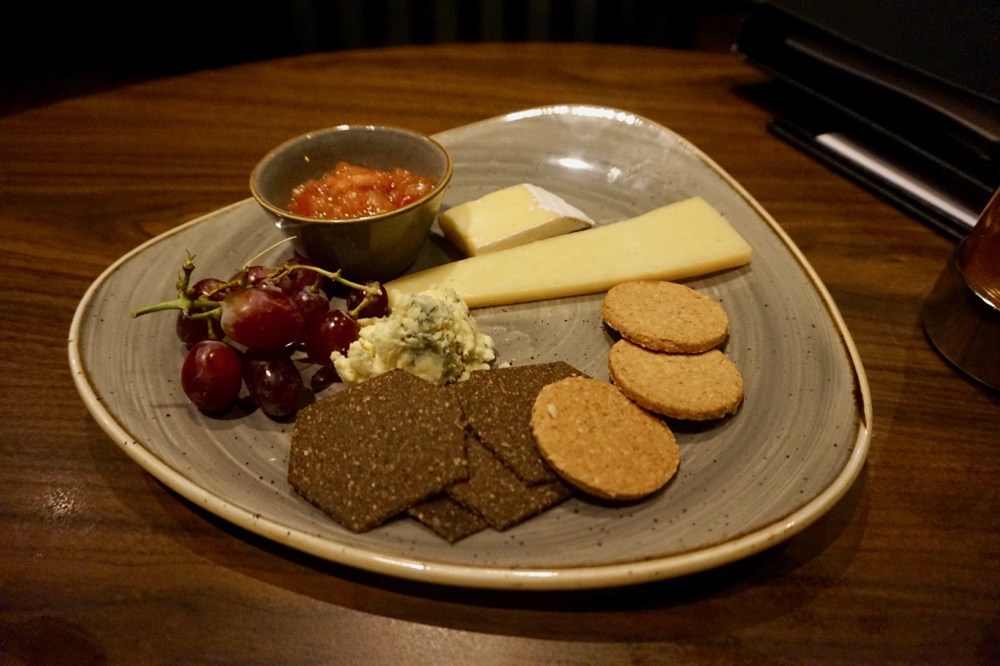 The Finances and Details
We had 3 courses from the A la carte menu, a bottle of wine and cocktails to finish which was approx £95 plus tip. I think the restaurant is fantastic value for money, a great atmosphere and wonderful service, we highly recommend it!
Address: Saltire Court (1st Floor) Edinburgh, 10 Cambridge Street, Edinburgh EH1 2ED
Phone: 0131 218 1818
Web: dineedinburgh.co.uk