Eating out in Edinburgh and fancy a Pizza? No worries. From formal to casual, eat in or takeaway, the Scottish capital offers a wide variety of Pizzerias, Italian themed restaurants and cafes that sell the full range of pizzas and other Italian delicacies. Here are five of the best.
@Pizza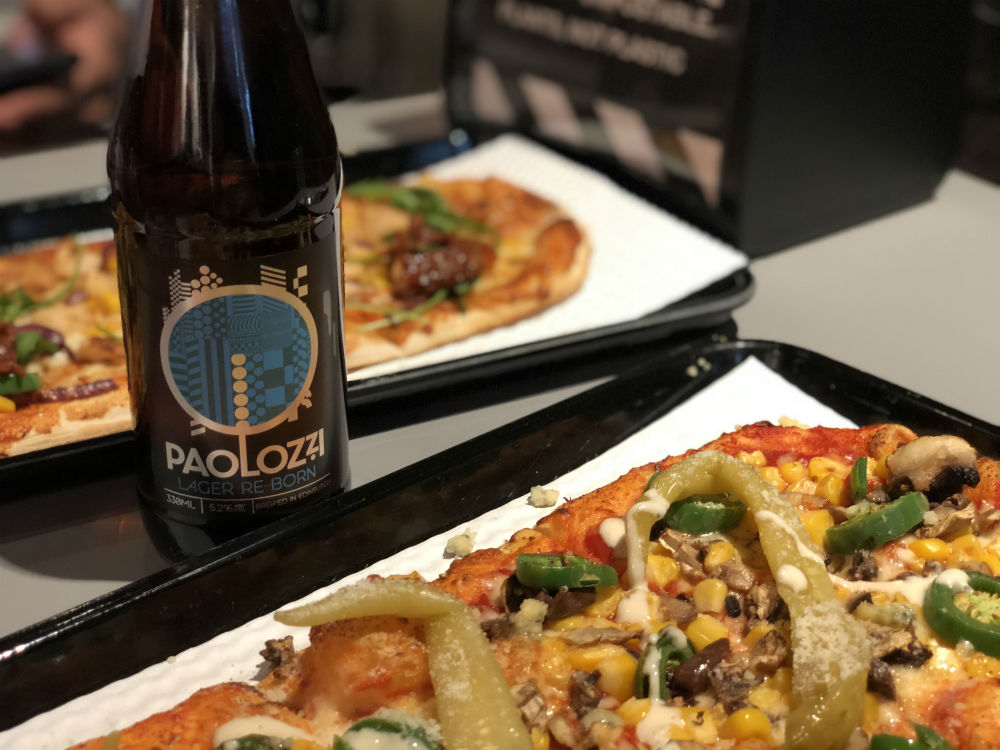 One of the newest pizza experiences in Edinburgh @pizza in the West End is taking a fresh approach to serving up our favourite food! Using fresh (locally sourced) ingredients, a special lighter pizza dough and a huge array of, toppings, sauces and finishes you can have your pizza exactly the way you want it.
Pair your pizza up with one of a selection of local craft beers for the perfect pizza night out!
Address: 4 Charlotte Lane
Web: atpizza.com
La Favourita Pizzeria
You can find La Favourita on Leith Walk. This restaurant somehow manages to feel both traditionally Italian, and modern chic at the same time. A family run venture, it uses only authentic Italian ingredients. Their A La Carte menu is a long one, including not just Pizza but Pasta, Risotto and other Mains plus desserts. The Chef's Choice, a 14 inch pizza with a carmilized onion base, and topped with strips of beef, mozzarella, gorgonzola cheese, sliced potato finished with rocket, looks like a stand-out dish. A full children's menu is also available, and if you are having a celebration they have a separate party room along with its own party menu.
Address: 325-331 Leith Walk, Edinburgh EH6 8SA
Mammas Traditional American Pizza and Panzerotti
This pizzeria is situated in Edinburgh's world famous Grassmarket area, near to the Castle. Pizzas are stone baked, giving them a distinctive, one-of-a-kind flavour. Their range of "Superspecial" pizzas include some unique-looking options such as the haggis topped The Scotsman, and The Superfood, made with Black pudding, Pomegranate, Black Bean & Avocado. And sizes go from 9 inches to the belt worrying 16 inch Extralarge.
They also provide chilli and nachos, plus a South American dish they call Steak on the Stove. Both indoor and outdoor seating is extensive, and they operate takeaway and delivery services which can be utilised via their own app.
Address: 30 The Grassmarket, Edinburgh EH1 2JU
Dough
Dough are a smaller operation with two premises on Rose Street and South Clerk Street. What makes them a bit different is their insistence on creating healthy meals from healthy ingredients. The most interesting pizza in their repertoire sounds like the 15 inch Salame Fantasia: white base mozzarella, with: salame, wild berries, Sardegna matured ricotta cheese, roasted Italian sweet red peppers, all covered with a honey drizzle.
They offer some pretty impressive looking discounts, and a takeaway and delivery service. And they are all over social media.
Address: 172 Rose St, Edinburgh EH2 4BA
Origano Café and Pizzeria
This restaurant and delivery establishment occupies the old Victoria India Rubber Mill site on Leith Walk. The setting is therefore historic, with bare bricks, reclaimed wooden boards, and candle-light. There is a bar and an open-plan dining area. The ethos of the place is to use fresh, locally sourced food, and the customer reviews talk fondly of good meals and good tunes. They cook a pizza named after the restaurant – the tasty sounding Origano is topped with tomato, mozzarella, onion, mushroom, red pepper, black olives, santos tomatoes, garlic and parsley.
Address: 236 Leith Walk, Edinburgh EH6 5EL
Taste of Italy
If you want to sample Italian café culture in the trendiest area of Edinburgh then Taste of Italy is the place to go. Open for breakfast at 8am, it does not close until midnight. It offers a fine array of food from a traditional full Scottish breakfast, to pizzas, burgers, pasta and steaks, in a relaxed and friendly atmosphere. Or you can just sit and have a coffee, or something stronger. As it is in the Old Town it is the ideal place for a pre-show meal or drinks before a two minute walk to The Edinburgh Playhouse.
Address: 9 Baxters Place, Old Town, Edinburgh EH1 3EF